Smart Lighting
Imagine being able to come home and having automated lighting to turn on when you enter your house and to turn off when you leave.

Imagine waking in the middle of the night to get a glass of water. Being guided to the kitchen by dimmed lights turning on as you walk through your house. Having dimmed lights through the night does not disrupt our body clock as opposed to bright lights.

Imagine being able to come home from work and dim the lighting in the evenings. Research shows it helps us relax and wind down gently which would be perfect for houses with children approaching bedtime.

Imagine being able to change the colour of the room lights depending on your mood.

With lighting installed by Lyttle Smart Home NI, you can create the perfect atmosphere for your home. You can choose a variety of different light bulbs, from conventional to LED, tailor the mood with a huge variety of colours and install the bulbs in a variety of places, whether it's the main light, lamps or underfloor light fittings; your home will stand out with colour like never before!

We're proud of what we do and the way that we do it. When you hire us, you can be confident in knowing that you'll receive the very best customer service and the very best after-sales support with a friendly and professional approach.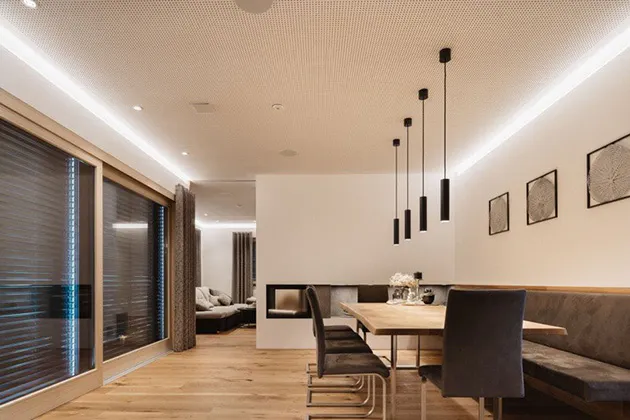 If you want to see how we can light up your world, click here.